Our brand new air-conditioned cattery is bright and cheerful, with each room being individually insulated for extra comfort – the perfect spot for dozing all day long. Our rooms include comfy beds and multiple levels to explore, plus individual hidy holes to curl up for a long nap.
Music is played all day within the cattery to add a little bit of extra enjoyment. Northshore Pet Resort ensures your cat's stay is like being at home, providing scratching posts, comfortable beds, and lots of human contact.
If you want something a little more special, our brand new Resort Rooms offer a large 3 story room, with comfy beds to snuggle into and multiple levels to climb and explore. They also include daily playtimes for some extra leg stretching and exploring to wear out even the most active cat!
Their accommodation is bright a cheerful, with air-conditing and individually insulated rooms for extra comfort – the perfect place for dozing all day long. For added enjoyment, music is also played throughout the day. This will be like their home away from home!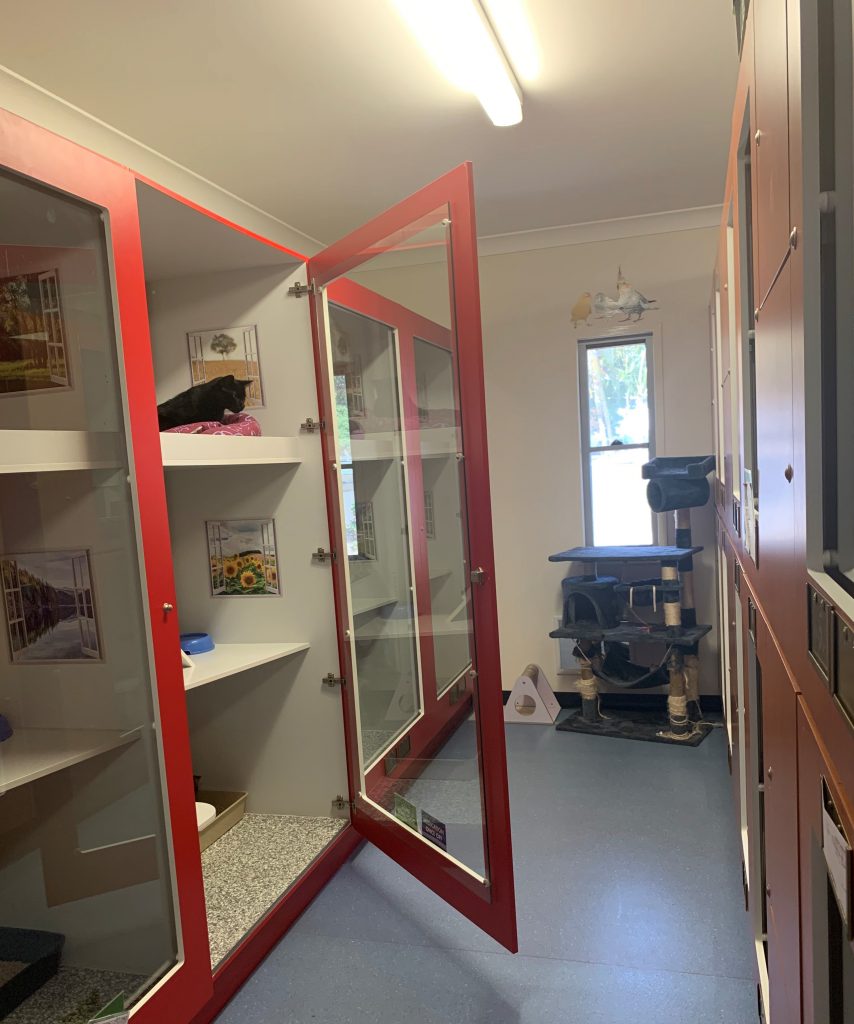 Just like you, your pet deserves a bit of special attention when on holiday.
We recommend booking one daily playtime for your pet for their absolute enjoyment!
When booking pet accommodation, you can arrange for the following extras:
Why should you book a playtime for your pet while you're away? Playtimes allow your pet to get exercise and stretch their legs. It allows them to relax even more and clear their minds relieving any stress they may be experiencing from being away from their normal environment.
Included in the playtimes are: – Fun games, personal one on one time with staff, check ups of your animal, brushing and a place to exercise, under the watchful eye of our staff.
Keeping your pet happy and calm will keep them healthy.
© 2018 – Northshore Pet Resort | All rights reserved